I always ask you lot why you need my help and why you want to achieve certain goals.
So what about me?
I left the corporate world behind me to follow my heart. Right in the middle of a global pandemic and a possible recession… nothing like a challenge!
The 'why' for me is quite big.
In 2014 I was raped, and as you can imagine your world falls apart a little. I dug deep, stood up for myself and carried on.
My constant, my safe space, my escape and one place I could be free was the gym. That little bit of light that was left in me, that often flickered, was always there when I was in the gym or outside walking or cycling. Being active gave me strength.
Then in 2015, my boyfriend committed suicide, which to put it lightly, shuck my world again. But, you dig a little deeper and just keep swimming. Or for me, just keep gyming.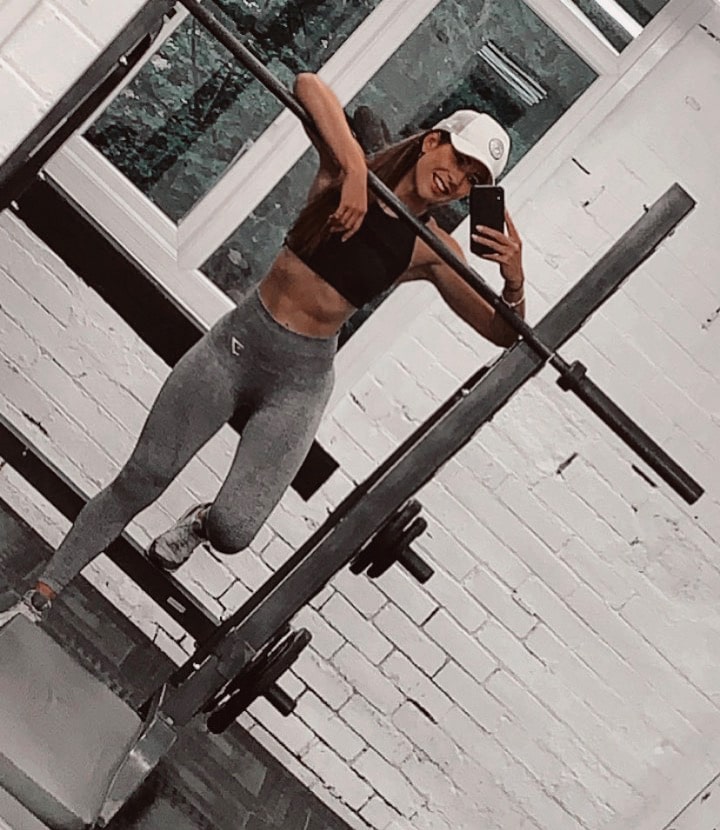 My saviour through all of this was exercise.
I started having PT sessions myself as a focus for me. The journey I went on changed my life. It gave me so much more strength mentally and physically. It genuinely makes you feel a sense of euphoria – you can take on anything you feel so good!
You're in control of you.
With that guidance, I grew. The new way of exercising, understanding my body, learning about nutrition, sleep, stress… everything that impacts your body and mind, was something else.
So now I'm giving a little back. I want to try and help you feel that euphoria. With my support and guidance, I can get you feeling so incredibly good about yourself.
I want to make sure you're happy, healthy and learn along the way as I did.
Have a few more questions?
If you have any more questions that you need me to answer, fill out the contact form below and I'll get back to you as soon as possible!